The next weekend bear in Brussels will take place from 17 to 19 October 2014. Brussels BEAR!

With a varied program Bear Weekend will start. The highlight is the Mister Bear 2014 elections Saturday. On Sunday, after midnight we know who is Mr Bear Belgium 2014.

The program: Friday 17 October 2014: b>

17 Hr - Hr 21 Aperitif at the bar station BXL with presentation of the candidates Mr Bear Belgium in 2015.  

21-02 Hr TECHNICOLOBEARDS 80's night DJ La Musicologue at the Bar Le Baroque

02-05 Hr AFTER party with DJ MIKE CONRATH "Mr BEAR GERMANY 2013" at the Stammbar

Partner event in Antwerp: BIG BEAR & boots at The Club (Antwerp)

Saturday 18 October 2014: b> 12-15 Hr BRUNCH BELGIAN BEARS & Weekend Package holders at Station Bxl

15-17 Hr Reception with Mr Bear Belgium at Boris Boy Store.

! MAIN EVENT! b> 22-05 Hr BEARS TAKE THE THEATRE Magician - ELECTION MR BEAR BELGIUM -> 22hr00 - 01Hr00 Election mr bear Belgium in 2015 with DJ BRUCE (LILLE) and Surpise act !!! -> 01hr00 - 05Hr 00 dance with DJ Tommy Marcus (Paris)

Sunday October 19, 2014: b> 12 Hr - 24 Hr BEAR SPLASH at the sauna Oasis + 12 Hr - Hr 15 Brunch at the saunas restaurant

. 15 Hr Gummy Bears & "cub" cakes free treats au bar "La Reserve"

15-21 Hr Dance n * underwear au Stammbar avec DJ

21hr Let B'Club Med, DJ Authom at the bar "Le Baroque"


---
other News of Brussel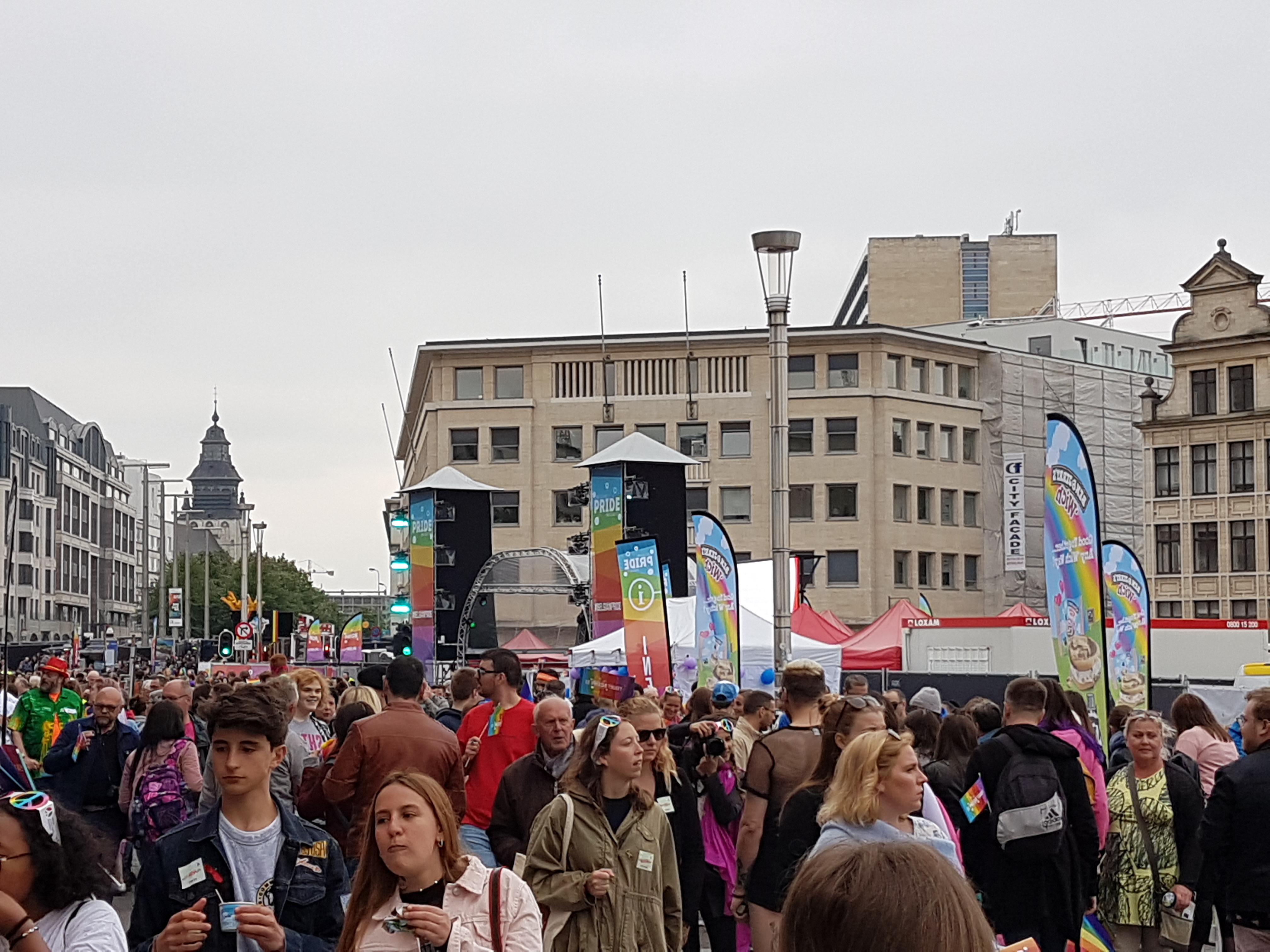 The 23rd Belgian Pride gathered more than 100,000 people on the streets of Brussels on Saturday afternoon.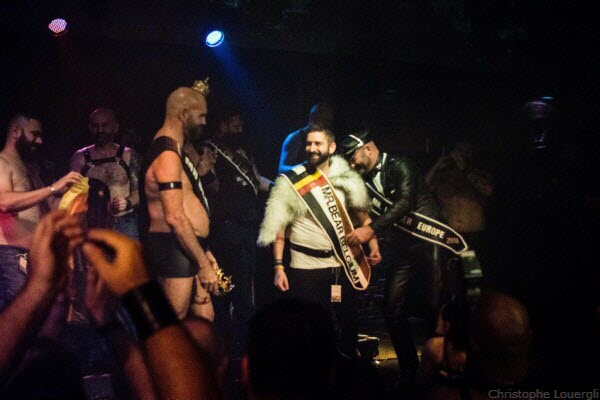 Julien Guilmain is Mister Bear Belgium 2018. It was a very successful edition with a sparkling show.