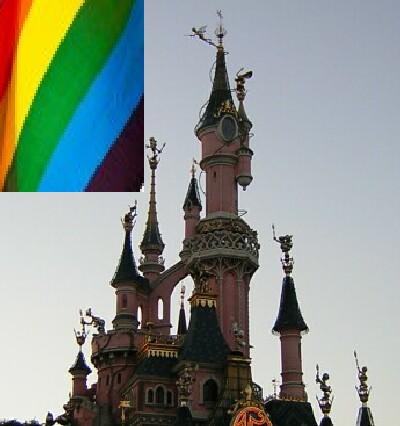 Paris
. As previous year ,more than six hundred celebrated gays in two French Disney-parken and during the party in the French capital. The organization of Gay the Days thinks that number of exceed this year to be able.
Gay the Day in Disneyland Paris are this year on Saturday 22 October 2011.
Pink visitors can come on own occasion to the parks and enjoying environment,
but they can use also of the special Pass GayDay, where is several parts of the day included.
With a GayDay Pass you buy access to the two parks and gets a breakfast in Disney Village.
It also gives access to the after main party Happy Pulse (including a consumption),
which is kept in discotheque Mixx in Montparnasse till 7 o'clock.